Texas Advantage Volleyball of Amarillo
For the 12th Year in a row, TAV was named the "Club of the Year" in Texas and #1 in USA for the 5th year in a row!


​​​

​​

News
and Information


TAV AMARILLO 16 ROYAL WINS BRONZE!
USA GIRLS JUNIOR NATIONAL VOLLEYBALL CHAMPIONSHIP

2015 USA Volleyball Girls' Junior National Championships

16 National: Bronze – TAV Amarillo 16 Royal (Sun Country)

After four days of play (10 matches), TAV Amarillo 16 Royal comes home with the Bronze medal. They were UNDEFEATED for the whole tournament until the last match in the Gold Semi-Finals. The team who defeated them won Gold. This means TAV Amarillo 16 Royal is 3rd in the Nation in the National Division of USA Volleyball. www.teamusa.org/usa-volleyball/events/indoor/girls/2015-girls-jnc

Emerson Solano, Abby Warner, & Grace Marshall made the All-Tournament Team for the National Division USA Volleyball Girls Junior Championship Tournament.

Teams that compete at this USA Championship Tournament have to qualify during the club season at USA qualifying tournaments. In the National Division, teams are playing other regional winners from around the country.

TAV Amarillo offers summer camps & clinics to all ages! Follow us on Instagram, Twitter & Facebook under tavamarillo











​​​​​​​​​







​​​​​





​​​​​


​​​





CAMPS & CLINIC





AUGUST


JON NASGOWITZ
MIDDLE SCHOOL
BACK TO SCHOOL CLINIC
AUGUST 7th-9th

Register Here!

*******************************************



​​​Important Links

​​​



Suncountry Region


www.suncountryvb.org

USA Volleyball
Age Definition Chart
www.usavolleyball.org

USA Volleyball
Player Medical Release Form
www.teamusa.org


TAV Volleyball-Dallas
www.ascvb.com​​​

To Make Payment:
Contact
Donna Sample
dsample@ascvb.com
or
817-545-4551, ext. 14 or 18
or
mail payment to:
Donna Sample
TEXAS ADVANTAGE VOLLEYBALL
2800 North I-35E
Carrollton, TX 75007


​​​
​​



​
L to R, Front to back: Morgan Hooker, Makayla Devore,Chandler Vogel, McKinzee Bates, Emerson Solano,Stormi Lancaster, Meagan Ellis, Abby Warner, KenedyWarrick, Grace Marshall and Jason Tanaka

​L to R, Front to Back in Blue short sleeves jersey:Grace Marshall, Emerson Solano, Abby Warner
3rd Place-Bronze Medal
TAV AMARILLO 16 ROYAL
Congrats TAV Amarillo athletes: Meagan Ellis, Emerson Solano, and Abby Warner for being named to the 2015 AVCA (American Volleyball Coaches Association) PHENOM LIST!



TAV Amarillo

is the

ONLY

club in the Amarillo Area to have athletes named to this list!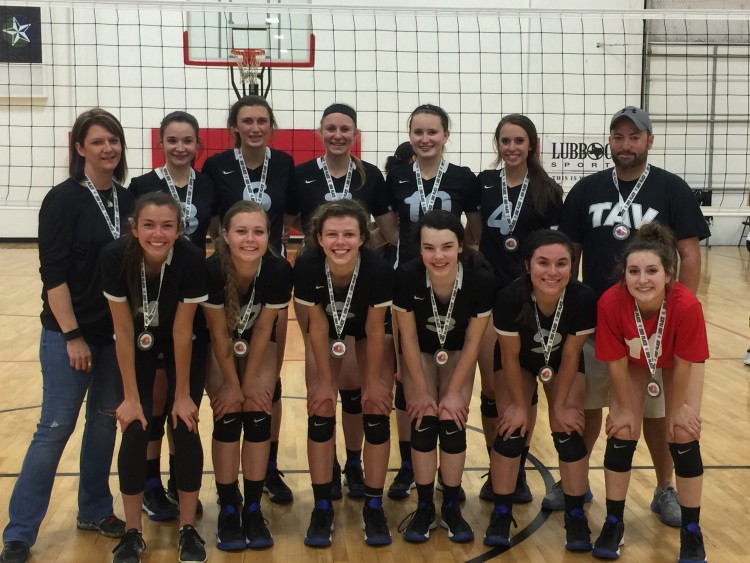 171 Team-Winner of the American Bid at Suncountry 17's Regional Championship

Back Row: Michele Furlong, Josalyn Lara, Kenedy Warrick, Abby Warner, Grace Marshall, Meagan Ellis, David Hahn
Front Row: Emerson Solano, Ann Sanders, Avery Moore, Brett Boxwell, Izela Guzman, Chandler Vogel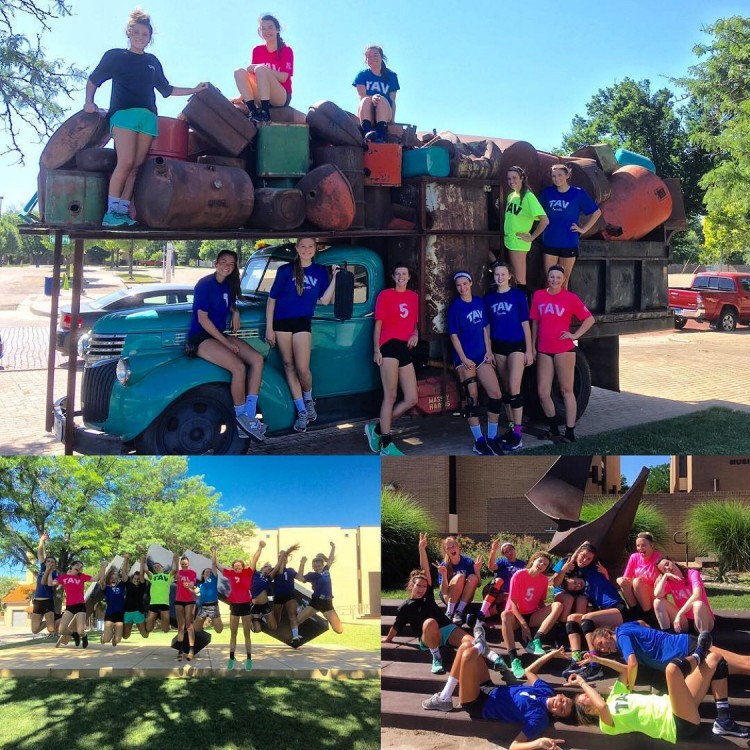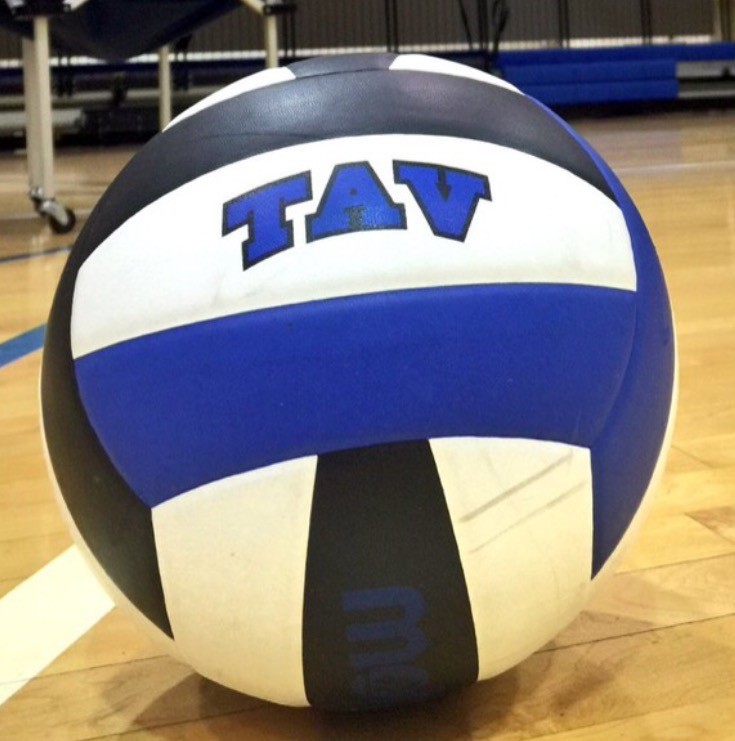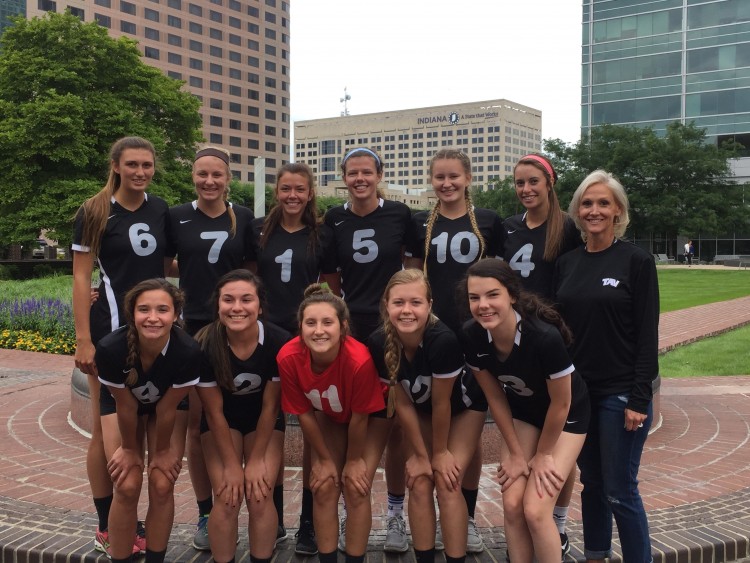 171 Team in Indianapolis at the USA National Tournament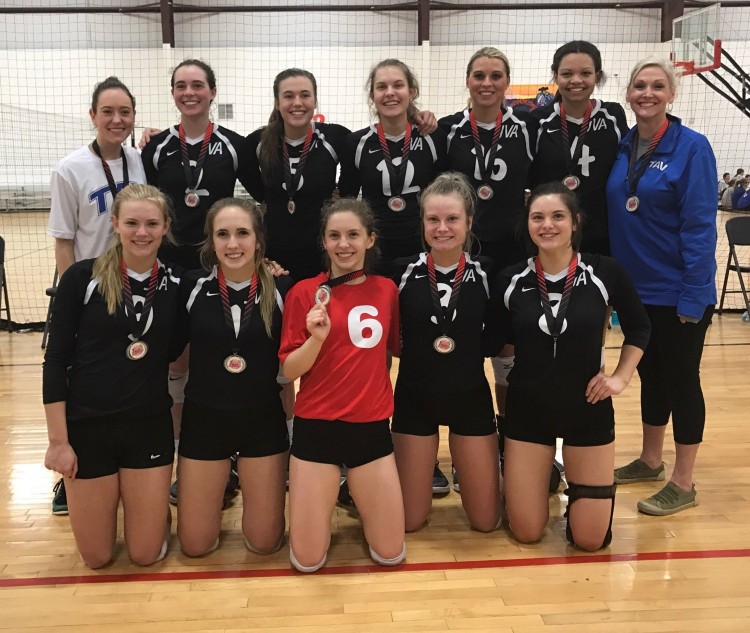 CONGRATS TO 2017 -171 TEAM- FOR WINNING A BID FOR NATIONALS AT SURVA REGIONAL
CHAMPIONSHIPS!

Back Row (left to right): Asst Coach-Eden Williams, Chloe Robinson, Ashley King, Blake Nester, Bradi Marshall, Cloie Waldrop, Head Coach-LeAnn Shelton
Front Row: Maddy Ailes, Jordan Kellogg, Ciana Sorrels, Emily Tweet, Gabby Woodall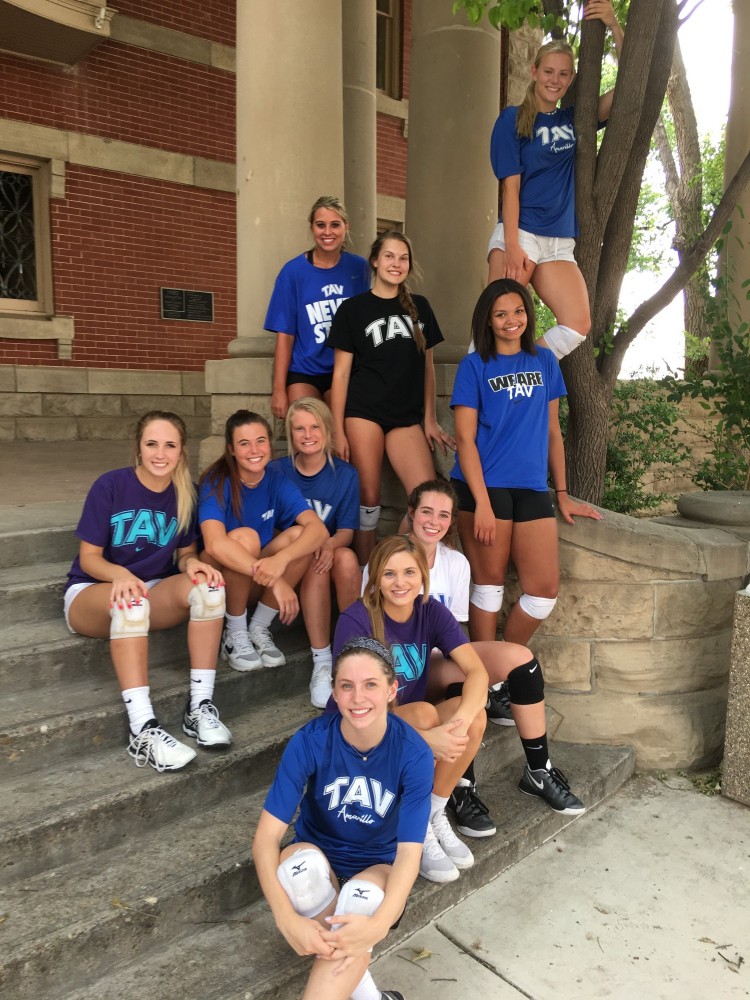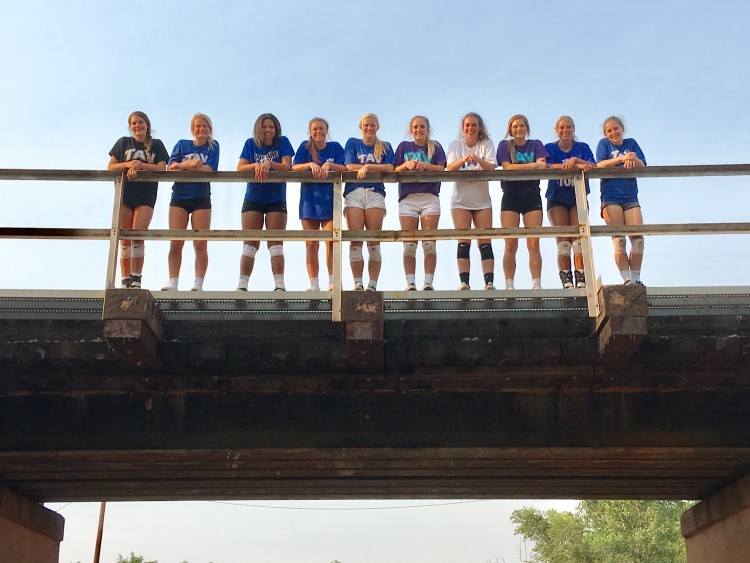 TAV Amarillo 171 Team at Nationals